Whether you're raising money for an upcoming mission trip or tuition for a student to attend a local Christian school, fundraisers are an important part of showing the community that you have an active church. They're also a popular and relatively reliable way to fill the coffers for your next big group outing or project. These are a few options for hosting a fundraiser than can help to boost your church group's income and bankroll future good deeds.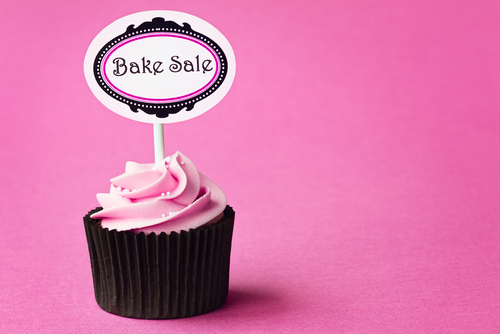 Youth-Run Dinners – Older congregants enjoy seeing an active youth group. What better way to show them how these young people can work together toward a common goal than to have the kids serve dinner? While you'll want to make sure that kids and teens are well supervised, especially in the kitchen area, the kids can manage a significant portion of the work. Charge a set price at the door, or set up a free-will offering system.
Craft Sale – There are probably more crafters in your area than you would expect. Consider gathering their works together for a craft sale. Most are willing to donate their art for a good cause, and may even allow the church group to keep all funds raised through the event. Otherwise, offer them a certain percentage of the earnings as a show of gratitude for their hard work.
Auction – No one can resist a good auction. Even secular businesses are usually willing to donate something to an auction, as it's a way of advertising their product and business that casts them in a favorable light. The cost of the event is minimal, and usually all proceeds can be put directly toward your group's fundraising goal.
Walk-a-Thon – Host a walk or ride-a-thon, and have the participants raise money via sponsors. It gets a lot of people involved with worthy causes, and is a family-friendly activity that almost anyone can participate in. You just need a few people who are organized enough to pull together and work as a team to keep track of sponsors and participants.
Pancake Breakfasts – Food is always a good way to raise money. People can't help but show up for a delicious pancake breakfast. Pancakes are easy to make in bulk, and are sure to please the masses. Whether you charge each person or allow them to make a free-will donation, you will easily make back any money spent on the ingredients and then some.
Community Yard Sales – You can tackle this as a lone group or you can combine with a local community-based group to create a citywide garage sale. During the summer months, people hunt down yard sales to find great deals. Make it easier for them by having a day or even an entire weekend devoted to yard sales for all who would like to participate. The fee for the participants could be a percentage of whatever they earn, or you could set a flat participation fee.
Car Wash – A car wash is always a popular way to raise money, especially on warm, sunny days. Some gas stations will donate the water and location for the car wash, so all you'd have to provide are the soap and warm bodies that are willing to work.
Golf Tournament – Coordinate with your local golf course to create a golf tournament that can take place every year. During the summer months, people look for any excuse to get out and enjoy a beautiful evening. Provide it for them by having a golf tournament where groups can sponsor teams and everyone can enjoy a bit of active, good-natured fun.
Bottle Drive – Have the members of your church group go door to door collecting people's bottles and cans to turn in to the recycling center or a scrap yard. Those few cents gathered here and there will add up in the end.
Bake Sale – Again, food is a powerful motivator when you're seeking donations. Even those who are on a diet will shell out $10 for that plate of cookies or cupcakes. Offering a few sugar-free and gluten-free goodies will also help to ensure that everyone's able to enjoy a treat or two.
Create Your Own Shirts – Tie-dyed shirts are a fun activity for everyone. Kids and adults alike enjoy picking out their favorite colors to swirl into a shirt they get to take home and keep. The supplies are affordable, and people can either bring their own shirt or buy one at the event.
Raffles – Selling tickets for the chance to win a prize is always a successful fundraising move, but it does depend upon your ability to land the donation of a prize worth promoting. Speaking to business leaders and owners within your congregation may turn up some valuable leads, so don't be afraid to get out there and start asking questions.
Dinner Theater – Entertain and feed the members of your community with a dinner theater production. It doesn't have to be anything too extensive, but you can hold auditions for the parts and practice a few times a week before putting on a family-friendly, faith-based show. Those who do not make it in auditions or who would rather not be "on stage" can help with making and serving the dinner, or collecting donations at the door.
Seasonal Festival – This takes quite a bit of organizing and planning, but can become a beloved annual event. Volunteers can be recruited to help run booths and suggest activity ideas, which can generate far more money than you realize. With every passing year, your event and your proceeds will grow.
Talent Show – Kids have a lot of talent, whether they know it or not. Host a talent show for the youth in your church group, and be guaranteed to have a crowd. Their friends and family will all pile in to witness the apple of their eye on stage, putting more ticket money in the collection plate.
Let your mind go and use your imagination to come up with new and exciting ways of raising money to fund your group's good works. It doesn't have to be anything complicated or more expensive than is worthwhile. With creativity and fun, you can raise funds successfully for your project.